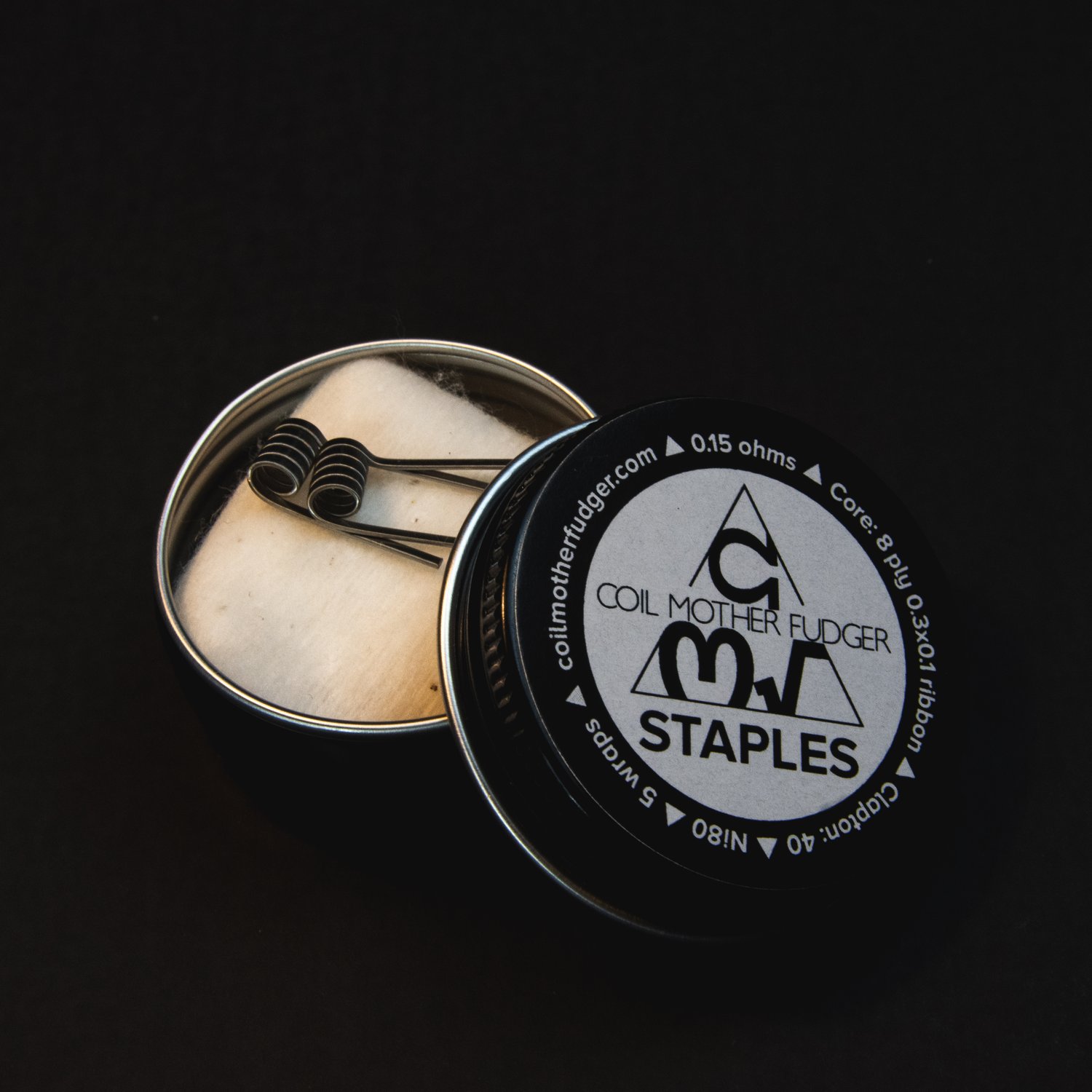 Core: 8 ply 0.3x0.1 N80 ribbon wire
Clapton: 40 N80
Wraps: 5
Internal diameter: 3mm
Ohms: 0.15 ~
Designed for regulated devices.
Knowledge of Ohms law and battery safety is essential.
DISCLAIMER:
We take no responsibility for damage caused by irresonsible use, these coils are recomended for experienced users only.